IN THE HEART OF THE FOREST
One of the things that distinguishes SKI LYSÁ from others is its unique location. How do they say: "The most beautiful is not visible at first glance"? With us, this is one hundred percent true. Our SKI LYSÁ is hidden in the heart of the forest. The resorts are usually located in front of you when you park or buy a ticket. In our case, skiing on the slopes is preceded by a ride to the top by chairlift. Skiing in the heart of Čergov is a real experience!
If you are interested in where to find us on the map, look for the Čergov mountains. Lysá is one of the highest peaks of the mountain range with a height of 1,067 m above sea level. From the top there is a beautiful view of the main ridge, Veľká Javorina, Minčol and with good visibility also the High Tatras.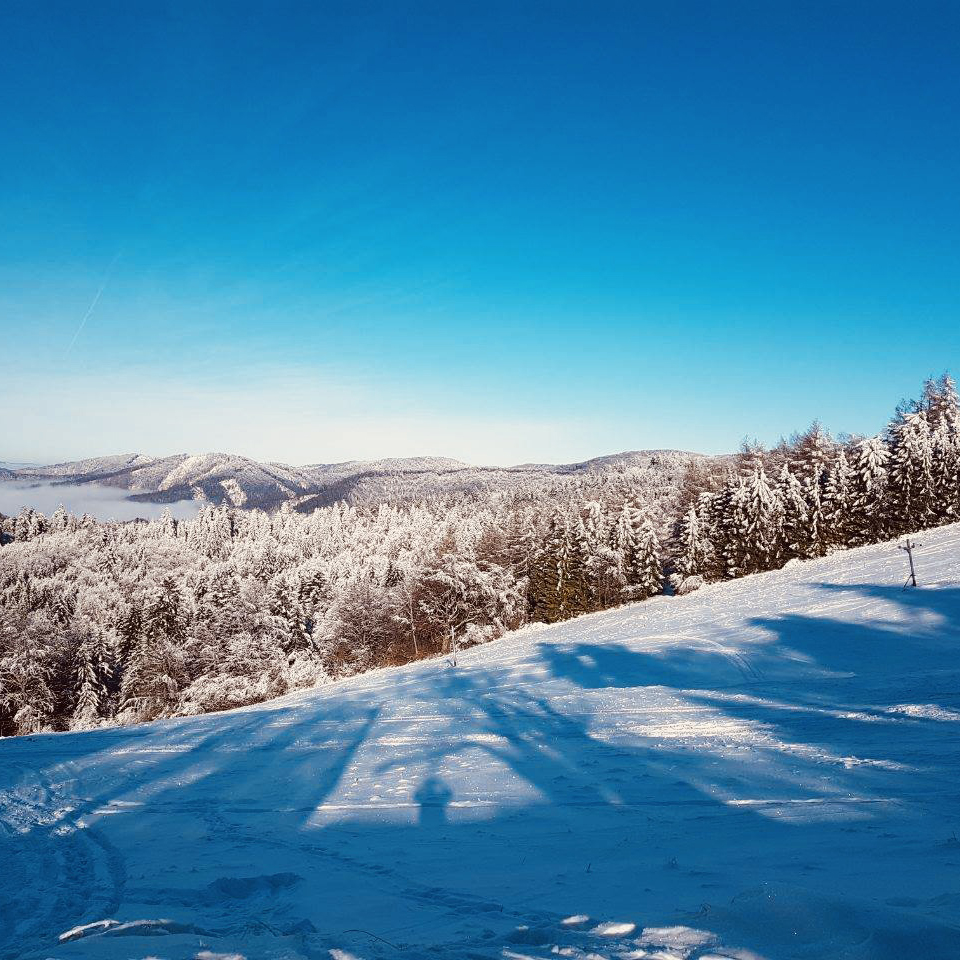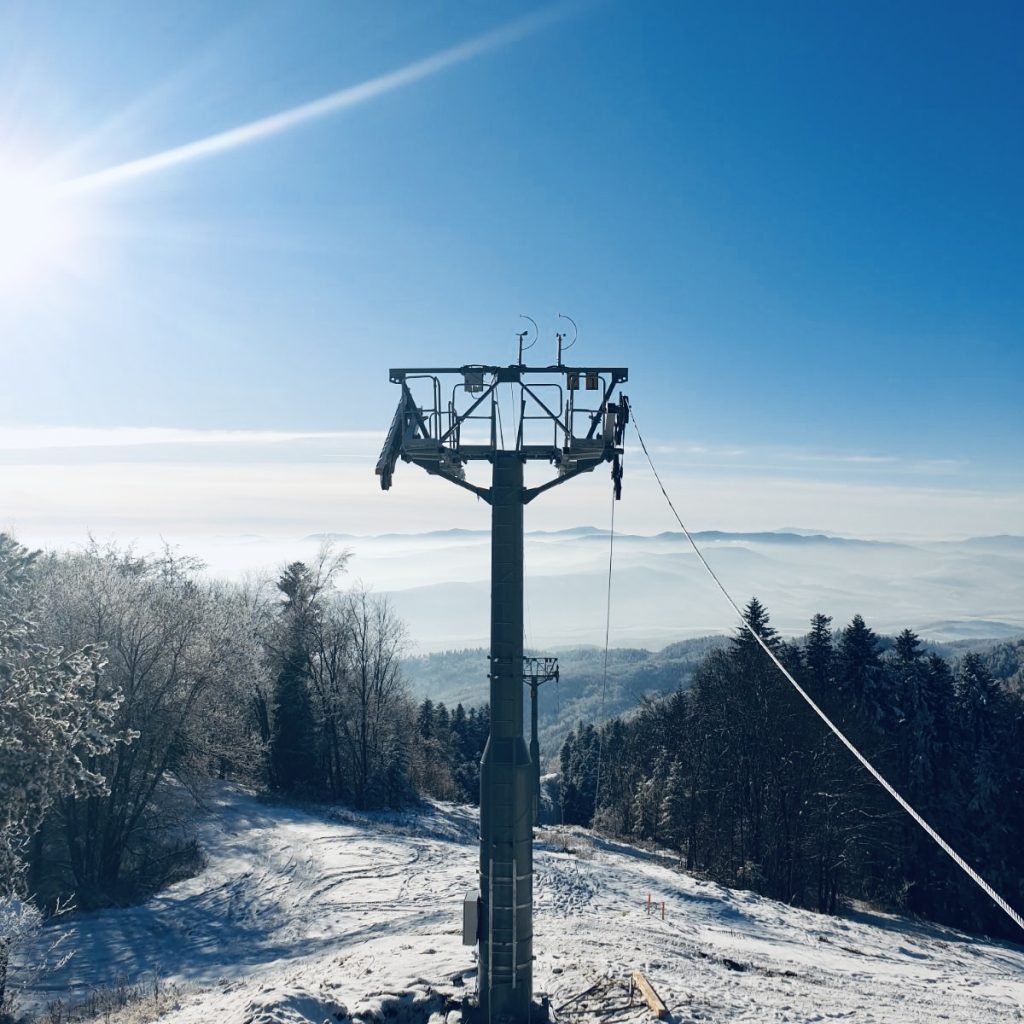 SKI LYSÁ has been experiencing big changes this year – to be closer to its visitors. The chairlift, which was in service ten years ago, has undergone a complete renovation. With your ski-partner you will enjoy a view from this two-seater. After take-off, nostalgic skiers remember taking the skies on the chest with no other choice how to get on the slopes. In new era, you will be taken to the very top by a short ski-lift. And this is where the parade begins!
This season, the resort offers four groomed slopes together over 6 km long, which are designed for advanced as well as beginners. In good snow conditions, it will be possible to ride up to seven slopes. The new snowmaking system guarantees snow during the winter season, and the north-west orientation of the slope also plays into our carat. On the contrary, the southern orientation of the new restaurant terrace is perfect for enjoying drinks and meals near the slope.
THE WHOLE YEAR FULL OF ACTIVITY
We are open all year round, because our renovated chairlift will pull you up not only for skiing. During the summer, it is possible to go upstairs with a bicycle or just a backpack on the back. We stick to the motto: "Save your battery, we'll pull you up!". Do not destroy your strength by climbing Lysá, but start your journey just by getting out of the seat, continuing along the beautiful peaks of Čergov.
The resort is sought after by fans of summer and winter sports. In the winter season we open slopes for skiers and snowboarders. Cross-country skiers and ski alpinists can enjoy the trails. During the summer, cyclists explore the mountain peaks, but hiking enthusiasts are also looking for us.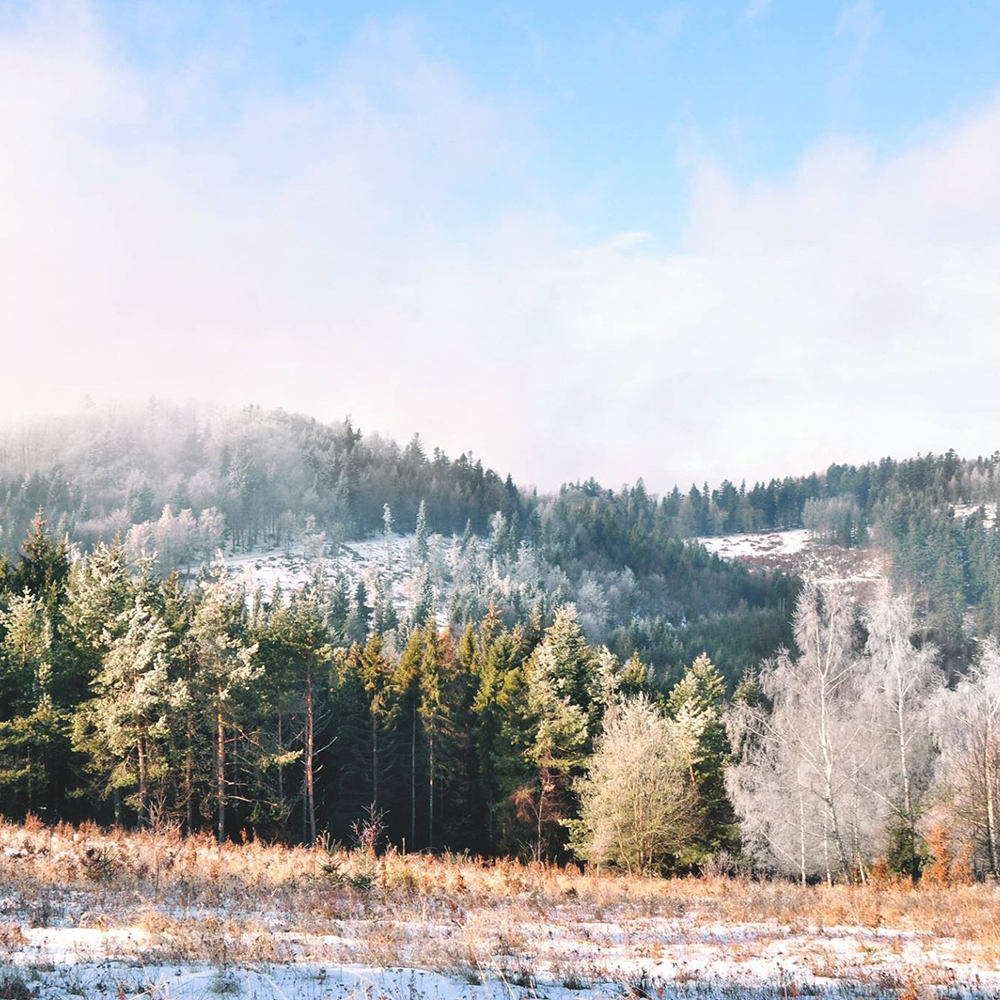 We look forward to seeing you!